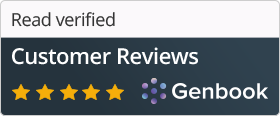 Testimonials

 

Suzy is truly amazing! It's a wonderful compliment for a body worker to service a colleague. I too am a massage therapist and I LOVE Suzy's work! Her knowledge of anatomy really is the answer to solving your problem and not just treating the symptom. I've seen Suzy for issues in my shoulder, to sciatica to overworked forearms and she always delivers! I've also had Hot Stone massage from her as well and it is wonderful!!! Thanks Suzy!

Really knows how to rehab injuries!

Suzy has helped me to rehab an injured shoulder over the last few months. Enabled me to avoid surgery, and returned me to nearly full range of motion and no pain. Great outcome! She's very knowledgeable about anatomy and really understands sports injury rehab. I recommend her to friends and family.

 

Super work by Suzy Fishel!

Months of physical therapy did little to ease the pain of my tennis elbow. After working with Suzy I am now pain free! She clearly explained the anatomy of my injury, outlined procedures she would be using, and answered all of my many questions clearly and knowledgeably. I feel very fortunate to have found such and expert in her field and would highly recommend her to family and friends!!!

 

Suzanne has incredibly high professional standards.

After more than a year of going to Suzanne, I have come to know her as a dedicated and knowledgable professional. In addition to being a great massage therapist, she is always fun to go to and has a great personality and sense of humor. I give her an A+++ grade in how she cares for patients. I'm totally satisfied.

 

I have known Suzy for 3 years now, and seek her help when I have strained my back or just need to reduce stress. She never fails to find the key spot that has stored my physical and mental stress, and I routinely leave feeling in a very relaxed and comfortable state. My daughter now goes to her to relieve tension in her neck and back and for strength recommendations. She is not only a true professional, but a friend for life

 

Suzy physically improved my life so much so that I am able to freely move my neck and head without pain. We are still working on a few troubled areas and I am certain she will use her magic to ease my pain. Always look forward to a treatment with suzy. She is a good friend as well.

 

Suzy is a top notch person and therapist.

Suzy has been my massage therapist for over 2 years. I have chronic pain in my back and hips that she has successfully controlled with her techniques. The results are immediate and long lasting. She has a warm personality and is collaborative in my care; she offers take home advice and exercises for maintenance between treatments and has even found yoga poses that *I* can do with limited range of motion. Not only is she a great therapist, she's become a great friend as well.

 

I have been going to see Suzy for a few years now. She actually takes the time to ask where your problem areas are and she really focuses on them! I feel 100 times better after I leave her office. It is true massage therapy. She knows so many different techniques to incorporate into the treatment. I work in a spa, so I am always leaning over people which puts so much strain on my back , but after seeing Suzy, the rest of the work week goes so much more smoothly. She is the Best!

 

Suzy has been my massage therapist for at least 6 years now. She always does a great job and tailors each massage to my needs. Additionally, she keeps up with with industry trends and education. She seems to always be taking some sort of continuing educational course. Thanks Suzy, your great! Keep up the good work.

 

I just can not say enough good things about Suzy! I've had some unusual (and unexpected) medical problems this year and Suzy always comes to my rescue. My favorite is her deep tissue treatment…. I'm amazed how all that power she transfers into my muscles comes out of that little body. I don't know how she does it, but she always "can feel" just what to do to relieve the pain and stress that has built up in my body. Thank you Suzy!!

 

Susie is so personable and amazing at what she does! She will give you a very relaxing massage if you want to unwind, or will work out a kink or sore area if you let her know you are having problems. You will not regret getting a massage with Susie! She also gives a great massage during pregnancy.

 

My impressions as a Suzanne Fishel patient

I am sitting here with the first relief from low back pain I've had in about 3 years! Suzanne is a pro. I will be a regular. I recommend her service and I recommend her, highly! She puts you @ ease and knows intuitively what your pain or problem is. Wish I could get a treatment every day.

 

I arrived at Suzy's office with a sore back and neck and after 1 hour session I feel better than Brand New. Suzy does a great job listening and always figures it out.

 

I had the pleasure of receiving a massage from Suzi last Thursday. A few days prior I had kinked my neck while lifting a heavy package into my trunk. It was coming along but really got the help in needed from Suzi. I was psyched! Thanks, Suzi!

 

Very professional, knowledgeable and caring

I have been going to Suzie for a while now, on a regular basis. She asks questions to see if there is a problem area, and proceeds accordingly. The session is always relaxing and beneficial. I would recommend her to anyone to give it a try.

 

I pulled my back at work and they recommended I try a massage. I was surprised how beneficial it was and I've been going to Suzy ever since. It is very relaxing and my back feels so much better. I would recommend her to anyone.

 

Suzy has been my massage therapist for over three years now and I've always felt she was very in tune with my needs and has been the biggest part of my pain management routine. Recently Suzy has expanded her techniques by taking some advanced training and asked if I would like to try the new techniques in my appointment. They worked wonderfully and I saw immediate improvement and relief. Not only does she take an interest in my overall wellbeing but also in keeping her own skills current. A++

 

Best massage therapist I ever had

Suzy tried her new learned techniques on my last massage treatment. I felt so good afterwards that I decided to book an additional treatment before I leaving Rochester. Her massage techniques give you immediate pain relief. I make sure she gives me treatments every time I visit Rochester. She is the best massage therapist I have ever had.

 

I had her my first appointment last week. I was very pleased with Suzy's techniques. She is a good listener and was able to address all of my problem areas. She is very professional in her demeanor. At the conclusion of our first session, I immediately scheduled another appointment. I would not hesitate to recommend her to a friend.

 

appreciating her diverse skill

Suzy's the best, -always warm and welcoming, and very professional; -her touch gentle and/or firm meeting what's called for. Her new technique (myofascial release) helped release my creaky sacrum. And I still appreciate her skill at a good massage.